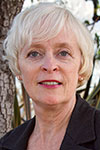 Director of eMerchandising
Seasoned retail executive with background in Department store, Specialty store, and Digital experience for companies such as Nordstrom, Restoration Hardware, & Macys.com. Combining the strategies of brick and mortar as well as the digital space to deliver excellent customer experience across all channels.

As the Director of E-Merchandising and Content, reporting to the VP of Direct, responsible for leading the onsite merchandising team, the publishing team and the search and taxonomy team. The e-merchants are a group of 4 associates. Each e-merchant manages a section of the virtual store and acts as the store manager for each of their areas of responsibility. They are the business owners of site presentation, promotions and selectors.

The publishing team readies all merchandise for publication to the site. They are a group of 8 associates that manage all imagery, copy, videos and any customer facing content on each of the product detail pages. The search and taxonomy team is a group of 5 associates who are responsible for managing all assignment of taxonomy, search relevancy, attribution, data normalization and maintenance.